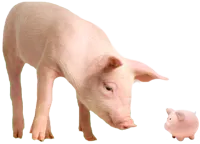 1. Payment is expected when services are rendered. In order to focus on our patients' needs, customer service and minimizing costs, we do not bill. Please be prepared to pay before leaving our hospital.

2. We do accept debit cards, credit cards (Visa, Mastercard, Discover) checks and cash. All cards must be signed by the owner of the card.
3. When unexpected illness strikes a pet, unfortunatly unexpected expense strikes as well. Wine Country Veterinary Hospital understands this and is able to make some special arrangements through the CareCredit program. It takes just 5 minutes to complete an application and will allow you to break down your payment into 6 monthly installments. You can either apply at our hospital, where we'll call in your application over the phone for immediate approval, or apply yourself online at: www.CareCredit.com.

Highlights of the CareCredit program:
Low Monthly Payments (3% of the Total Balance)
Interest Free For 6 Months
Determine Approval in a Few Minutes
No Annual Fee
Because we offer Care Credit as a no interest option for unexpected veterinary care, we do not offer in-house payment plans. If you are not approved on your own for Care Credit, you have the option to reapply with a "co-signer" (relative, friend, family member) who's credit rating or financial situation may increase your approval rating. If you have applied for Care Credit with a co-signer and have proof of being declined, please see a member of our client service team and we can discuss additional options for you. We will only discuss additional options with clients that provided proof of decline status for Care Credit following the guidelines above.
DEPOSITS
There are times where the care for your pet may require the services of an outside veterinary specialist and/or considerable blocks of time dedicated from our schedule to ensure the maximum care level is able to be provided for your pet by our team. Given that our contracted specialists' time demands are at a premium, rescheduling things at the last minute is a major impact for the specialist(s) and for our team. For these reasons, we may require a deposit of an amount no less than the actual projected cost for the procedure, to be placed on your account at the time of scheduling. If your pet's procedure is cancelled by you within 48 hours' + notice, we are able to refund your method of payment immediately. If you do not provide 48 hours' notice, we reserve the right to keep your deposit or any portion of it, to recover costs we incur from our outside specialists and/or loss of staff/doctor time.

We want to do our best to provide you and your pet with the veterinary care you need and desire. If you have questions about our financial policies that this guideline does not cover, please feel free to ask one of our client care specialists to assist you.
Insurance For Your Pets

Another popular option for your family and pet is insurance coverage. To learn more, please visit the following pet insurance websites . . .